The seeds used to get differents flours are all of piedmontese origin, farm-to-table. This choice comes from our necessity to certify a high quality product. The majority of our production comes from our agricultural business, certified ORGANIC. We are an agricultural buisiness so we can reduce the production steps. Our seeds are directly processed, so we can preserve the natural nutrients. The traditional production is at low temperature so we don't lose any organoleptic and nutritional properties. On your table you will have a tasty and healthy pasta: we produce a high quality pasta, and you can create your favourite recipes.

From seed to table is our commitment: the quality of the raw materials is crucial for us as we only place nature in our packages. All PASTA NATURA seeds and grains, cereals and pulses are carefully selected and processed. Their scent and their colour represent their very essence: the breeze of fields cultivated in the sun and the taste of nature. Each grain, each seed has been chosen for its high nutritional value and taste. With simple processes we obtain the flour that is proposed in its pure form or to be tasted as delicious pasta. All PASTA NATURA products are naturally gluten-free and do not contain any ingredients of animal origin, preservatives or colouring agents. This means that the entire PASTA NATURA range is perfect for meeting various nutritional needs, not just the gluten-free diet. Our products are also chosen to follow vegan and vegetarian diets, they are ideal for those who are following a protein diet also of vegetable origin and for those who have to follow a low-caloric diet but do not want to give up the nutritional benefits of cereals. Here we talk about the raw materials and their properties: let's discover together why PASTA NATURA is so good!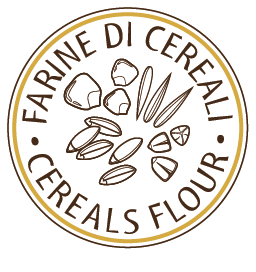 CEREALS
The organic PASTA NATURA and Marchesato cereal flours are 100% naturally gluten-free. They come from crops where GMO is not used. For our farm we have chosen to take care of the cultivation of the most suitable cereals to make excellent pasta, with important nutritional properties that perform fundamental vital functions, easily digestible and with excellent organoleptic qualities. real PASTA NATURA and the Marchesato are 100% naturally gluten-free. They come from crops where GMO is not used. With PASTA NATURA your diet is healthy and balanced: the fibre, vitamin and antioxidant content you find in pasta and flour responds to daily needs. WHO recommends taking 30-45g of fibre per day. Hence the need to eat daily, as well as with fruit and vegetables, also with a good part of whole grains. To avoid the harmful nutritional repetitiveness PASTA NATURA has created many flavors of pasta, also with the flour of the Marchesato you can make many appetizing recipes, so you can vary every day. Cereals are among the functional foods that are essential for the body, putting them in the daily diet is easy thanks to PASTA NATURA and the organic flour of the Marchesato.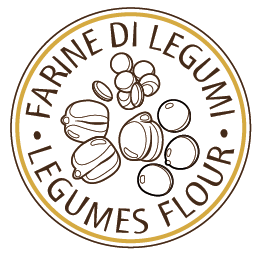 LEGUMES
Legumes have always been part of the traditional diet of all populations, since ancient times. These are highly nutritious foods, rich in proteins, vitamins, minerals and essential amino acids important for the well-being of the body. Protein is the main nutrient supply of legumes. The great advantage of taking vegetable proteins consist in the quality of these proteins, which provide energy and contribute to the growth and regeneration of the body without weighing down the body. Vegetable proteins not raising the cholesterol level, because they are fat-free. The same certainly cannot be said of animal proteins. They are therefore very suitable for feeding children and athletes who need a higher than average protein intake. Try Marchesato legume flours and the tasty PASTA NATURA, make every meal appetizing.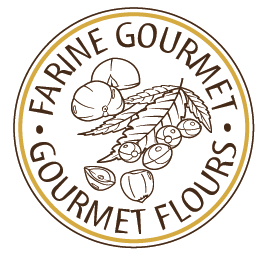 GOURMET
The greedy line of gourmet flours was created to whet the sweet tooth. You can use the gourmet flours of Marchesato line to prepare amazing dishes or taste them as with pasta of PASTA NATURA line. From naturally gluten-free flours we create a mouth-watering pasta, with balanced nutritional intake and perfect characteristics of roughness and resistance to cooking quality pasta. To make appetizing recipes you have pasta with hemp flour, pasta with truffle flour and pasta with bamboo flour. The truffle is part of the gastronomic heritage of the province of Cuneo, and is an excellence of our territory appreciated in the world. Bamboo has been selected for its incredible nutritional properties. Hemp is an ingredient that is becoming increasingly popular in the vegan diet: PASTA NATURA and MARCHESATO could not leave out these exceptional ingredients.

The commitment of our company is the organic gluten-free pasta production with the use of particular, obviously gluten free, flours. Born for celiac people, the gluten free pasta is now meant for a vast audience paying more attention to the diet quality than in the past. With this trend we have realized that we should extend our range of products. At the moment PASTA NATURA offers gluten free, high-protein, high-fiber and low-glycemic pasta. PASTA NATURA is for people on a diet, for athletes, for growing children, this pasta is perfect for everybody's daily diet.